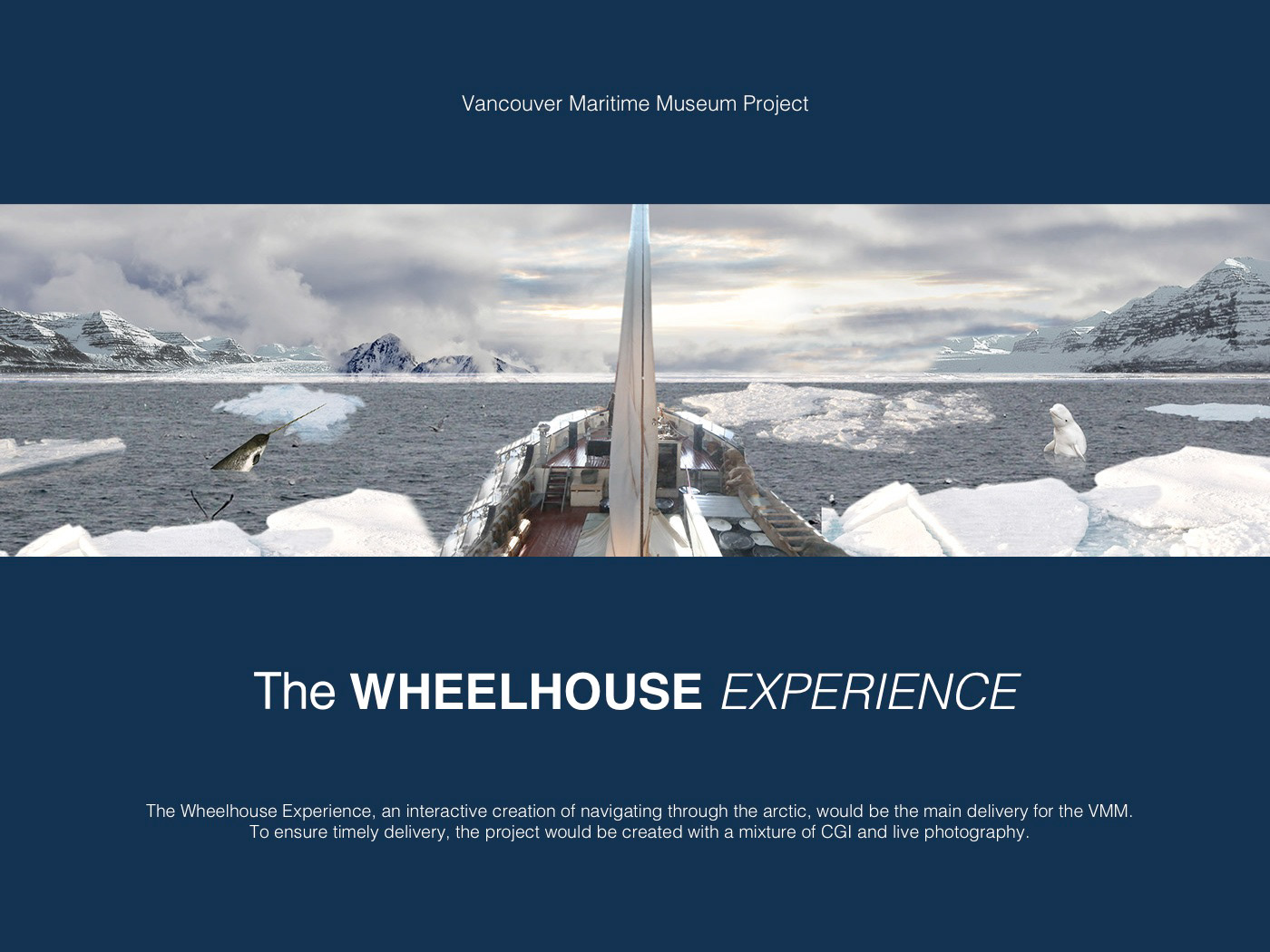 The Vancouver Maritime Museum

(VMM) presented the CDM team with the challenge to create 2 digital artifacts for their upcoming exhibition. Our team, comprising

8 individuals from different backgrounds

, was presented with the challenge to scope the extent of the projects and ensure the delivery of one or both in a

13 week period

.
After careful consideration, the team decided to build both projects:

The

Wheelhouse Experience

, an interactivere creation of navigating through the arctic, would be the main delivery for the VMM. To ensure timely delivery, the project would be created with a mixture of CGI and live photography.

The team's 2nd delivery is a

Touchscreen Experience

, aimed at museum users who were physically unable to board the St. Roch.
TEAM MEMBERS:





Amy Lee

: Software developer


Carolyn Fung

: Account Manager


Erick Delgado

: Cinema/ Video Documentary Editor


Duong Tran

: Digital Designer (Art direction, 3D junior designer)


Hyunchul Jung

: Senior Animator, 3D designer


Juan Lara

: Software developer/ Electrical engineer


Michael Larsen

: Developer


Ryan Meech

: Physical prototype maker
Our blog:
http://blogs.thecdm.ca/truenorth/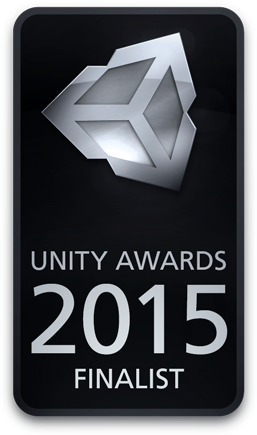 The project is nominated for 2015 Unity Award Finalists:
Best VizSim Project, Best Student Project category, and the Community Choice award
It is accepted into the 4th Annual Faculty Submitted Student Work Exhibit at SIGGRAPH 2015 in LA, California