FundIT - An internal web application for HSBC bank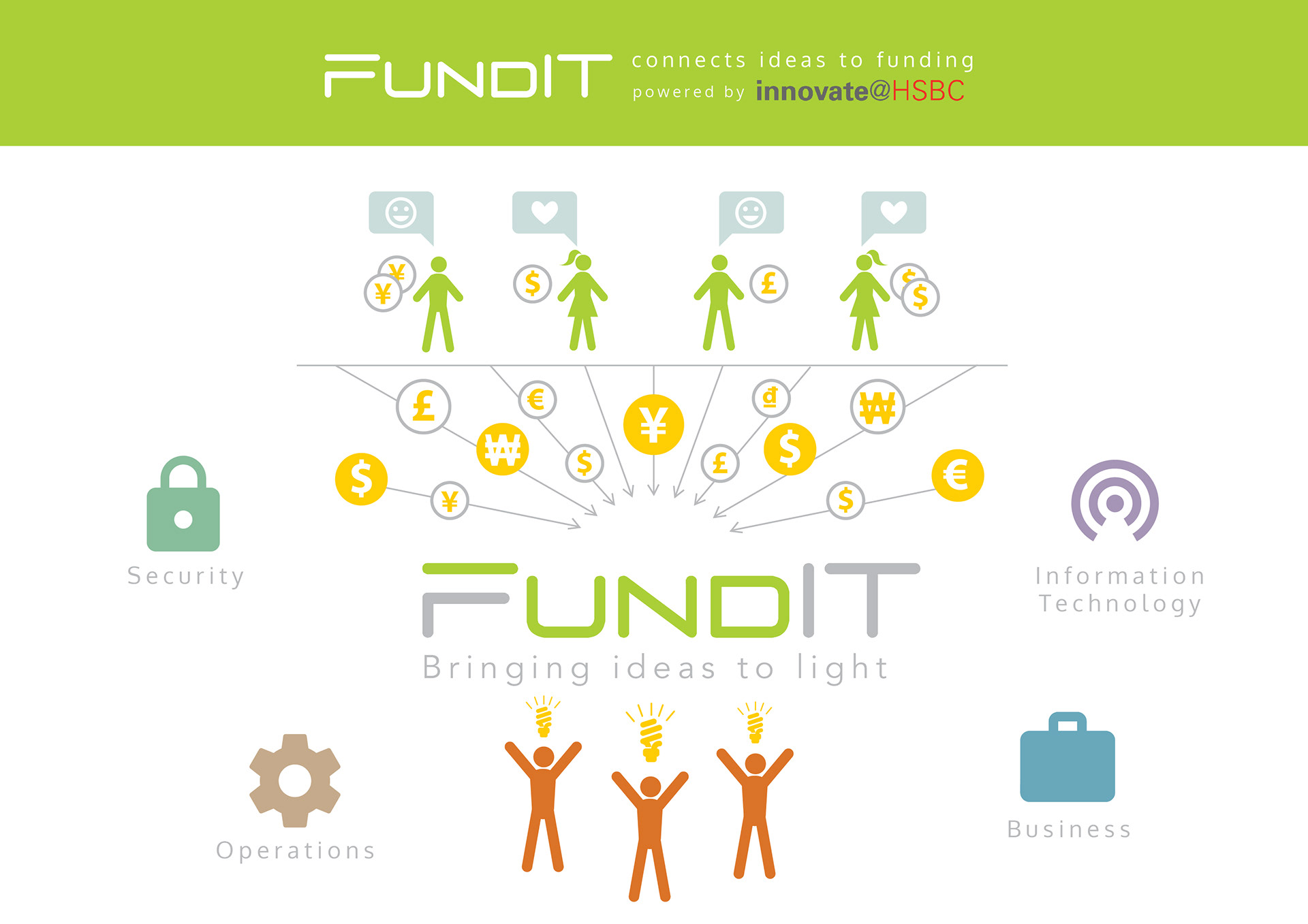 Team IGNITE is researching, designing and implementing a prototype for an internal web tool at HSBC. This toolset will be used to gather, promote and sponsor the development of innovative project suggestions across HSBC, sourced from HSBC's global employee base. This prototype builds upon current crowdsourcing technology (Kick Starter, Indigogo, InnoCentive, Intraboot Team Funding), to help internal innovators propose solutions for the worldwide HSBC community and its customers.
The resulting solution will help HSBC identify and fund innovative projects and ensure that such projects make a meaningful impact across the banking system. Moreover, this solution will allow HSBC employees to socialize their projects, garner support, as well as rate and rank projects for investment and business impact. Team IGNITE is also developing marketing materials to promote and encourage use of this HSBC crowd funding solution across their workplace.

HSBC internal web application
http://ec2-52-26-0-156.us-west-2.compute.amazonaws.com:3000/LoadUser/loadUserView.html
http://blogs.thecdm.ca/ignite/
http://thecdm.ca/projects/industry-projects/ignite