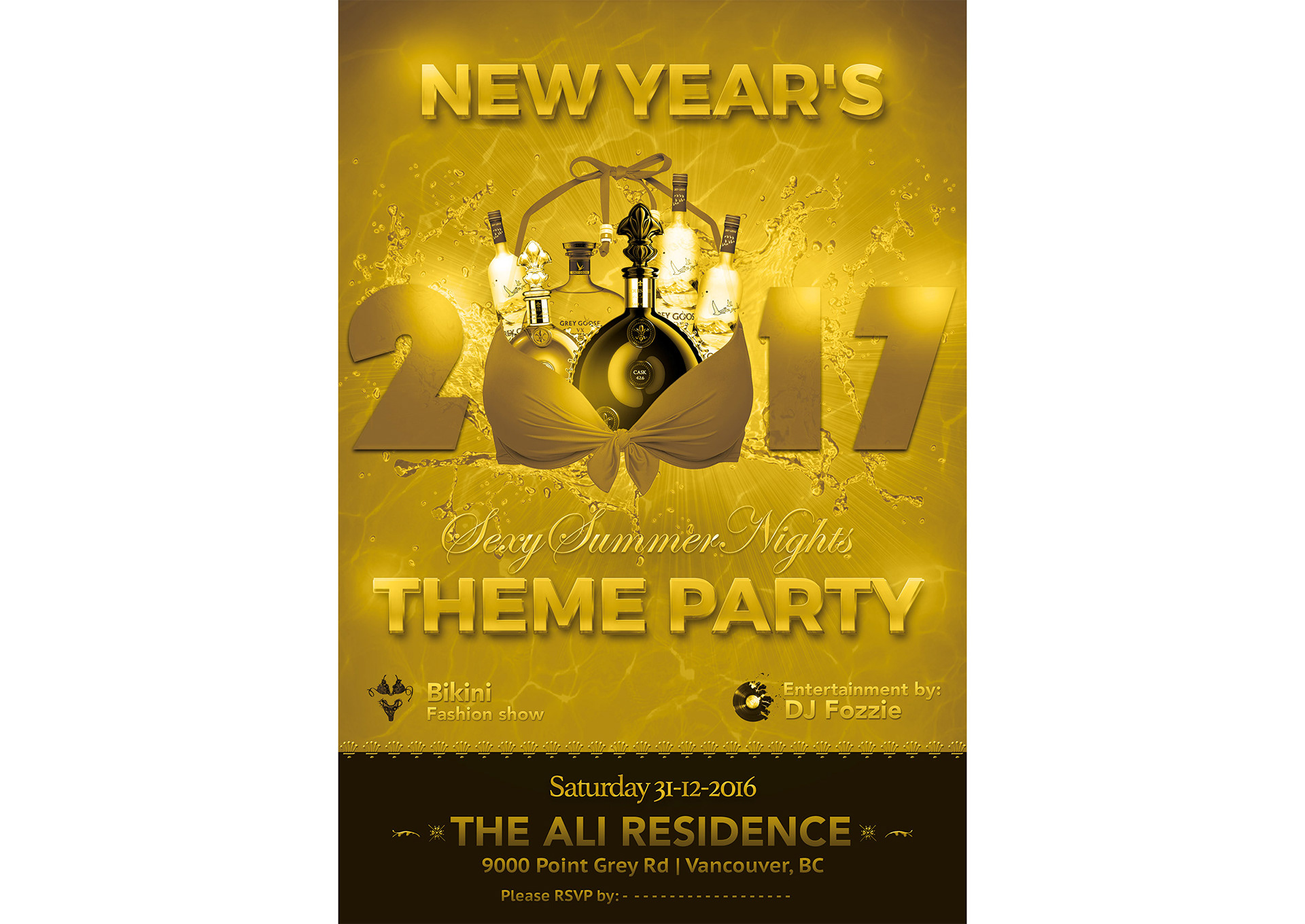 This is a fun, sexy, DJ pool party themed New Year's Eve.
Please get into the spirit  and dress accordingly. No formal wear, no gym clothes or sweats.
Bring out your best and hottest summer attire.

Challenges:
- Find a SMART and SUBTLE way to introduce about a premium party.
- Encourage people to participate in the party irrespective of cold weather at the end of the year 2016 in Vancouver.
- Duration for execution: 4 hours (first draft) and 4 days to finalize the main poster and dress code instructions.